Riviera Maya is known for its stunning beaches and warm, clear waters. But there's another side to this region that's just as fascinating – the underground rivers and caves that lie beneath the surface.
These hidden wonders offer a unique glimpse into the area's geological history and are a must-see for anyone visiting Riviera Maya. Here's what you need to know about exploring the underground rivers and caves in the region.
The Yucatan Peninsula's Unique Geology
The Yucatan Peninsula, where Riviera Maya is located, is known for its unique geology.
The peninsula is mostly made up of porous limestone rock, which is riddled with underground rivers and caves. Over time, the movement of water has created stunning natural formations, including stalactites, stalagmites, and columns.
The Cenotes of Riviera Maya
One of the most unique features of Riviera Maya's underground rivers and caves is the cenotes. These are sinkholes that were formed when the roofs of underground caves collapsed, exposing the clear, blue water beneath.
Cenotes were considered sacred by the ancient Maya and were often used for religious ceremonies and rituals.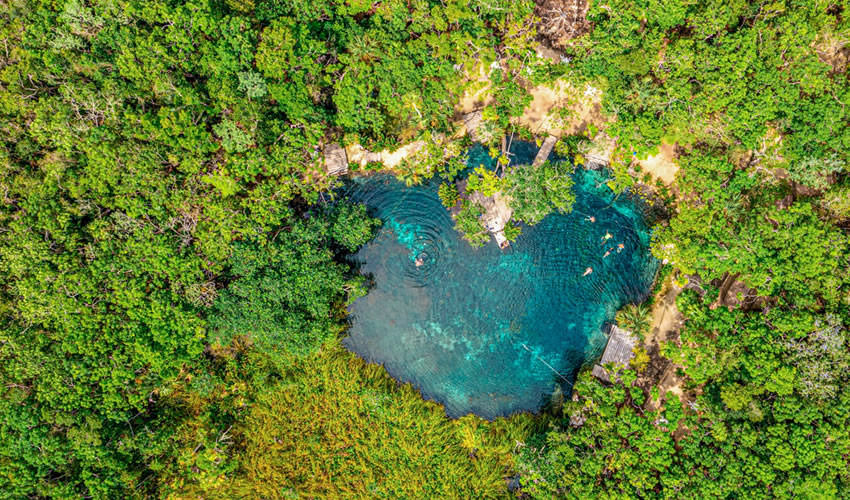 Today, they are a popular spot for swimming, snorkeling, and diving.
The Dos Ojos Cave System
The Dos Ojos Cave System is one of the most famous and extensive cave systems in Riviera Maya. The name "Dos Ojos" means "two eyes" in Spanish, and refers to the two circular openings that lead into the cave system.
The water in the caves is so clear that it appears as though there are two separate bodies of water. The Dos Ojos Cave System is popular among divers, who come to explore its intricate underwater tunnels and caverns.
The Rio Secreto Nature Reserve
The Rio Secreto Nature Reserve is a unique underground river system located just outside of Playa del Carmen. The river flows through a series of caves and tunnels, offering visitors a chance to explore the stunning natural beauty of the area.
Rio Secreto Nature Reserve includes a guided walk through the caves, as well as the opportunity to swim and snorkel in the river.
Exploring the Underground Rivers and Caves
Exploring the underground rivers and caves of Riviera Maya is an unforgettable experience. Visitors can choose from a variety of tours and activities, including snorkeling, diving, and guided walks through the caves.
Many tours also offer the chance to learn about the history and geology of the area from knowledgeable guides. Whether you're an experienced cave diver or a first-time snorkeler, there's something for everyone to enjoy.
The underground rivers and caves of Riviera Maya are a hidden gem that's waiting to be discovered. With their stunning natural beauty and unique geological features, they offer a fascinating glimpse into the history and culture of the area.
Visit the underground rivers and caves on your next trip to Riviera Maya, and you're sure will be amazed by what you find.